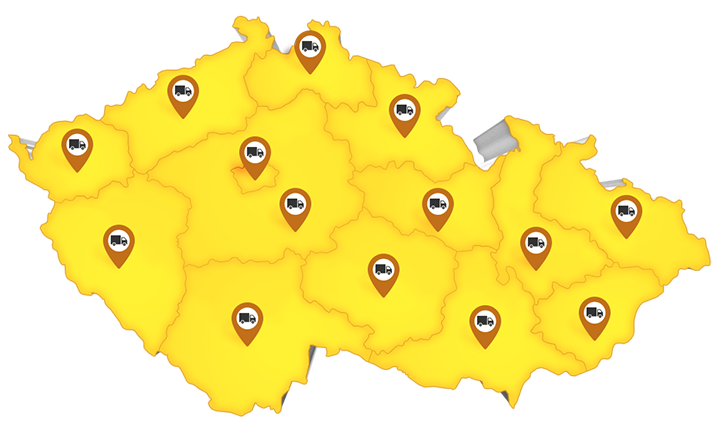 Removals of flats, houses, offices, archives, companies and other premises.
Installation and disassembly of furniture including packaging.
Clearance – disposal of residential and non-residential premises with disposal to a landfill.
Packaging of furniture, equipment of premises and other heavy objects that are protected during transport.
Free sightseeing tours to determine the size of the car, the number of people, and an estimate of the cost of moving (especially when moving bigger companies).
Free rental boxes for moving.
Purchase of furniture, electronics, household accessories, warehousing, office equipment, gastro equipment, liquidation of stocks, execution, auctions
Migration services provided during weekends and holidays without additional charges.
Moving pianos, pianos, safes and other heavy objects.
Non-binding demand
Reach us with a non-binding demand
| | |
| --- | --- |
| 1 worker without vehicle | 280 CZK / hour |
| vehicle + 1 worker | 520 CZK / hour |
| vehicle + 2 workers | 800 CZK / hour |
| vehicle + 3 workers | 1080 CZK / hour |
Prices do not include VAT. For more information, see the Complete price list & Business conditions.
+420 800 444 448
© 2018 Under the Sales Records Act, the seller is required to issue a receipt to the buyer. At the same time, he is required to register the received revenue with the tax administrator online; in the event of a technical failure, within 48 hours at the latest. GDPR.